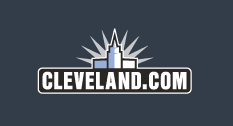 I recently had the chance to subscribe to the archives of the Cleveland Plain Dealer newspaper. Their archives reach far back into the 19th century and they offer an OCR-based text search of almost all dates and pages. As you might imagine, it is a treasure trove of information related to the local businesses in and around Cleveland during the time that Reynolds operated a factory there.
In the time I had allotted, I was able to discover several items about Foster Reynolds and the F.A. Reynolds Co. that I didn't previously know and/or could only assume. In addition, I was able to take the items learned and run some additional genealogical searches to discover additional information.
Foster Reynolds' parents were Mr. Thomas M. Reynolds (d.1904) and Mrs. Lorena (Woods) Reynolds (1857-1939).
After her husband's death, Mrs. Reynolds lived on the family's farm near Lodi, Ohio for over 30 years until she moved to Cleveland for the last two years of her life.
In addition to Foster Reynolds' younger brother, Harper A. Reynolds, there was another brother, Milo D. Reynolds (dates unknown).
Foster Reynolds' first wife was Frances L. Dean. They were married on October 28, 1903, perhaps in Elkhart.
Foster and Frances Reynolds had two daughters: Florence Bernice (Reynolds) Hange (1904-87, married May 1927) and Frances L. (Reynolds) Mathewson (1915-2000, married Sep. 1939).
There was also an unidentified son who attended a funeral with Mrs. Reynolds in 1927.
Foster and Frances Reynolds separated no later than 1939, with Mrs. Reynolds keeping possession of the family's residence in Cleveland Heights.
Foster Reynolds' second wife was Myrtle Rozelle, daughter of Fred and Mary Rozelle.
Harper Reynolds was the treasurer of the F.A. Reynolds Co.
F.A. Reynolds Co. had six months worth of domestic and international orders in hand when the business was started.
Confirmation that Ohio Band Instrument Company was a subsidiary of F.A. Reynolds Co. Ohio Band incorporated later in 1936, with the primary stockholders being Foster Reynolds, Harper Reynolds and Max Scherl.
The latter confirms that the tie between F.A. Reynolds Co. and Scherl & Roth began even before the latter moved to Cleveland in 1938.
Reynolds offered silver and gold plating services to other companies during World War II.
Max Scherl is listed as president of F.A. Reynolds in July 1946.
These and various other details have been edited into the history pages of Foster A. Reynolds, the Ohio Band Instrument Company and the Reynolds company timeline.
* * * * *
Update: thanks to The Clerk of Courts office in Cleveland, Ohio, I've been able to confirm that Foster and Frances Reynolds' divorce was finalized on February 9, 1935, less than a year before he left the H.N. White Company and established the F.A. Reynolds Company.