Introduced in the mid-1950s, the short-lived "Hi-Fi" cornet appears to have been a large-bore (.462″) version of the medium-bore (.458") Reynolds Professional cornet. The Hi-Fi cornet features the King Master-style underslung wrap design of the Professional model, but uses a brass leadpipe and one-piece outer valve casings (later seen on the Argenta model), where the Professional model used nickel-silver materials and two-piece casings. Hi-Fi cornets were sold for the same price as the intermediate Emperor cornet and might be considered a "budget pro" horn.
The lowest serial number documented for a "Hi Fi" instrument was a cornet with SN 39243, placing it in either late 1955 or early 1956.
Roth-Reynolds (Cleveland, Ohio)
This sensational new cornet from Roth-Reynolds is causing tremendous excitement everywhere. Large bore and special features embodied in the construction of this cornet give "Hi-Fi" the high fidelity performance demanded by band directors and performers. Tremendous range and power. Unquestionably the greatest value of all cornets.
RMC/Reynolds (Cleveland, Ohio)
Sometime after Richards Music purchased Reynolds in 1961, the product catalog was renumbered. The old numbers were replaced with a new scheme that reflected the type of instrument. To the best of knowledge, the instrument specifications did not change, just the model numbers. While the Hi-Fi model does not appear in a c.1963 product catalog, there are documented examples with the RMC bell engraving.
Model CR-##
Large-bore cornet
Bore: .462"
Bell: 4¾" brass
Length: 17½"
Materials: brass with nickel-silver outer tuning slides
Finish: polished brass with clear lacquer finish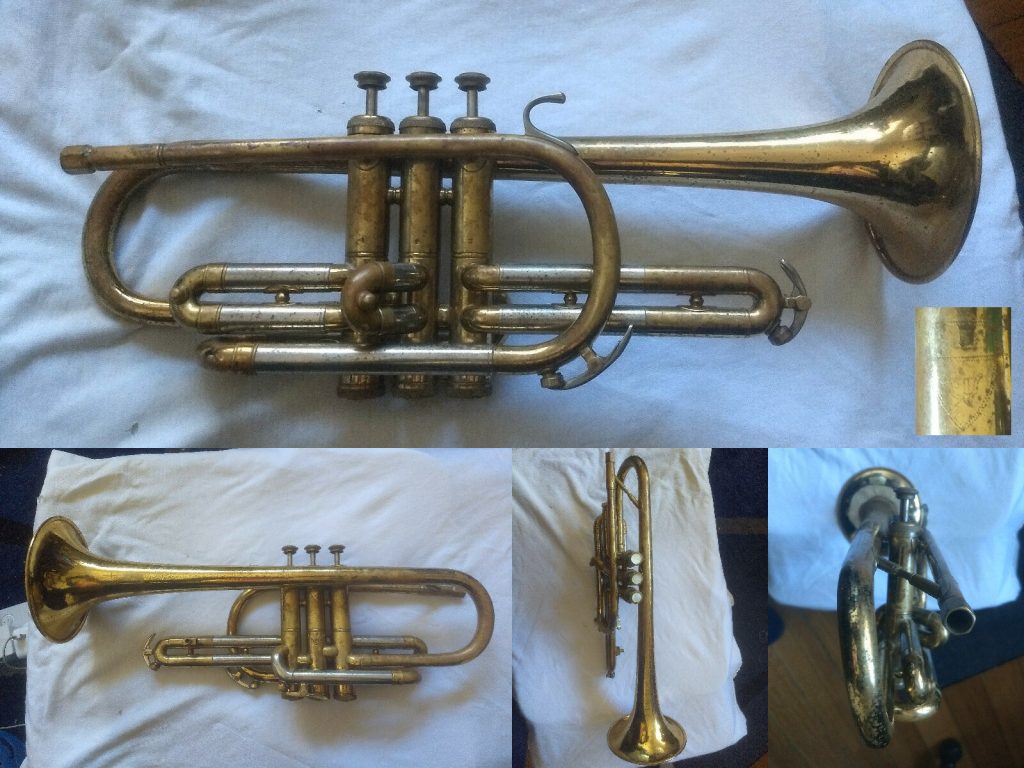 The purpose of this website is to preserve the history of the F. A. Reynolds Company and the distinctive qualities of its brass instruments. Contempora Corner and contemporacorner.com are not related or associated in any way to the former or current F.A. Reynolds Company.