Beginnings
Foster Allen Reynolds was born on December 29, 1883 to Thomas and Lorena (Woods) Reynolds of Lodi, Ohio, a small village in Medina County, about 45 miles southwest of Cleveland. He was the middle child of five siblings. He had an older sister, Linnia (1877-1891), and brother, Milo (1879-1968), and two younger brothers, Harper (1892-1975) and Vinton (b.1896). Little is known about his early life, though from records, it appears that he completed four years of secondary education.
In 1902, the 18-year-old Reynolds travelled 300 miles from northeastern Ohio to Grand Rapids, Mich., and started an apprenticeship at J.W. York and Sons, a manufacturer of band instruments. In his book on Zig Kanstul, R. Dale Olson notes that Reynolds was employed at York as a "brace maker", a singular role in the construction of an entire instrument, yet likely showed the aptitude and interest to "acquire the skills needed to construct an instrument" during a brief apprenticeship. Olson also suggests that he may have been mentored by Alfred J. "Pops" Johnson, long-time York employee and future holder of several patents related to band instrument mechanics. [Zig Kanstul, p.109]
Reynolds' time in Michigan was eventful. While he was certainly busy learning and applying the manufacturing skills that would become his life's work, his hours at York did not consume all his time. At some point, he was introduced to Frances Dean of Elkhart, Ind., most likely while she was in Grand Rapids over the summer of 1902. A music teacher, noted composer and pianist from the "Band Instrument Capital of the World", Dean, 25, must have quickly captured the young man's affections—and vise versa—as a relationship continued after she returned home at the end of the summer to continue teaching. Perhaps even fate had struck—they shared the same late-year birthday, December 29th.
The couple married a year later at Dean's family home in Elkhart on October 28, 1903, then returned together to Grand Rapids. The ill health of Reynolds' father prevented his parents from attending the ceremony—it's unknown if there was a reunion before his father died on February 29, 1904. Frances spent the end of the year with her parents—celebrating holidays, birthdays and likely the news of a baby on the way. Foster and Frances celebrated the birth of their daughter, Florence, in early August 1904.
As Reynolds' apprenticeship ended at York, the young couple entered a period of transition. Reynolds moved to Cleveland and began working in the instrument manufacturing shop at The H.N. White Co. while Frances and the new baby remained in Grand Rapids. Evidently it took some time for Reynolds to establish a secure position and arrange for suitable housing, as the Elkhart Truth newspaper reports that Frances and Florence didn't join him to make their new home in Cleveland until March 1906.
The family grew again when a second daughter, Dorothy, was born in August 1907. A few years later, in June 1910, the Reynolds family moved to a residential neighborhood on E. 112th Street that would have the room the growing family needed. Foster Reynolds was just under three miles away from The H.N. White Co. plant where he would work for the next 25 years.
Historical Note
J.W. York and Sons had been established in 1882 by James W. York, a former army musician, following training in brass repair and manufacturing at the Boston Musical Instrument Manufactory. In turn, Boston Musical traces its roots back to 1869 when the staffs of Graves & Co. (est.1824) and E.G. Wright & Co. (est.1840), including renowned brassmen E.G. Wright, William Graves, Henry Esbach and Louis Hartman, joined forces after the Civil War.
Whether he knew it or not, by starting his career at J.W. York, Foster Reynolds was inheriting almost 80 years of continuous band instrument manufacturing experience.
Early Career
In the 1910 United States Census, Reynolds is listed as a "coronet maker"—a year later, at age 27, he was promoted to shop superintendent and held down operations on the factory floor for the next 16 years. Reynolds' passion for innovation and quality was evident throughout his tenure at The H.N. White Co. and he frequently consulted with physicists about improving the intonation and playing characteristics of brass instruments. In 1912, Reynolds submitted and was granted a patent for the King Perfecto No.1 Cornet, a design that would eventually lead to the King Master model cornet that served as the template for many later Reynolds cornets.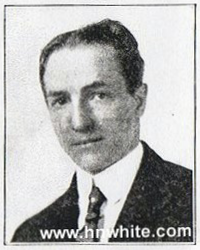 A third daughter, Frances, was born in 1915. Around that time, Reynolds' younger brother, Harper, joined him at The H.N. White Co. as a machinist, beginning a professional collaboration that would last until Reynolds' death in 1960. Harper and his family were living a half-mile away from his brother's house, but then Foster moved again in 1918, to Edgehill Road in Cleveland Heights, a few miles further away from the White factory, but in a considerably larger house and neighborhood. Harper would later follow his brother to Cleveland Heights.
At age 34 (1918), Reynolds' World War 1 draft registration card describes him as having medium height, medium build, brown eyes and brown hair, with no obvious physical disqualifications. Reynolds was exempted from the draft due to The H.N. White Co. being under contract to the U.S. government for wartime materials — the scenario would repeat itself in World War 2 with his own company.
Mr. Reynolds, shop superintendent, shares a great deal of credit for the growth of the factory and the many improvements in methods that have made the construction of King band instruments famous. He has taken an interest in the business, and worked for it, making its success his own. In particular, he has advanced the art of valve making to greater perfection than ever before known.
Mr. Reynolds says the factory is in good shape now, and that we can promise the shipment of any King instrument within four days after receiving your order.
F.A. Reynolds [has] surrounded himself with the most competent force of mechanical experts possible to obtain. This company is particularly fortunate in having Mr. Reynolds as its superintendent. For he is the "balance" so vital to success. His practical experience and his mechanical knowledge make him sound and thorough. His mechanical knowledge has enabled him to build up the standard of efficiency in our shops until it is approached by that of no other manufacturer of musical instruments. And his practical training is your assurance that faulty, slighting work can never come from the shops of The H.N. White Company.
In May 1927, Foster and Frances celebrated the marriage of their oldest daughter, Florence. The new Mrs. Hange seems to have inherited her mother's creativity, graduating from the Cleveland School of Art. It's still undetermined if her father was a natural musician, but Reynolds does seem to have had an inclination to the "social sports"—he was a member and officer of the Edgewater Yacht Club and played in a number of golf tournaments recorded in the local newspaper. At work, he had advanced to become Works Manager (factory manager) of The H.N. White Co., entering the senior management ranks along with Henderson N. White (President), Hugh E. White (Vice President) and Richard M. White (Secretary).
The Reynolds' second daughter, Dorothy, married in 1929—her second son, Foster Allen Rankin, born in 1934, was the first person to be named after her father; Mark Foster Kanstul, son of Reynolds' later protege, Zig Kanstul, was the second.
In 1931, Reynolds was promoted to Vice President in addition to his responsibilities as Factory Manager. At the apex of his career, Foster A. Reynolds had worked for 30 years at The H.N. White Co. and was instrumental in building that company into a leading band instrument manufacturer in the United States. However, faced with the likely prospect of always being a lieutenant at the family-owned and operated business, Reynolds now chose to pursue an opportunity to design and build instruments on his own terms and according to his own methods. He left the security of his executive position at The H.N. White Co. to partner with Max Scherl and Heinrich Roth of Scherl & Roth (New York) on a new venture, and to forge a path forward to his own legacy.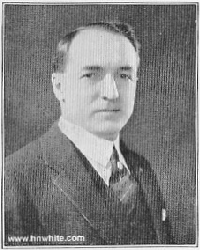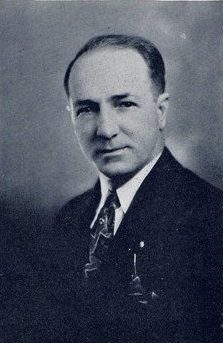 Together, Reynolds, Roth and Scherl established Ohio Band Instrument Co. (April 1935) to make student band instruments and F.A. Reynolds Co. (November 1935) for making professional instruments. Shared factory space for both companies was leased in early 1936. Free to experiment with instrument design and manufacturing techniques on his own terms, Reynolds quickly moved to create instruments "that were rapidly recognized for superior workmanship and acoustical properties" [Richard Dundas, Twentieth Century Brass Musical Instruments in the United States, p.59]. Reynolds' brother, Harper, joined him at the factory, continuing the partnership they had formed at H.N. White.
Reynolds' shift in careers was accompanied by significant personal change. In February 1935, divorce papers were filed and in April, 31 years of marriage to Frances ended. He was 51 years old, she was 58. It's unknown if the divorce was initiated over differences about his employment change, or for more personal matters. Regardless, a month later, he had married Myrtle Rozelle, age 27. They applied for a marriage license in Erie, Penn.—his listed address is on the west side of Cleveland, near the Yacht Club, almost 14 miles from Cleveland Heights, where Frances retained possession of their house and stayed well into the 1940s.
The new couple moved multiple times between 1935 and 1940 as Reynolds established the next stage of his domestic and professional life. Their first daughter, Mary, was born in late 1936. That spring, they had returned to live in the Cleveland Heights area, presumably so that Reynolds could be involved in his older daughters' lives, including the marriage of Frances, 24, in 1939, and to help look after his mother, Mrs. Lorena Reynolds. After the death of her husband in 1904, Mrs. Reynolds had remained on the family farm in Lodi, Ohio for 35 years under the watch of her oldest son, Milo. In 1937, presumably unable to manage the farm any longer, she left Lodi to live with Harper and his family. She died in Harper's care at age 82 on November 18, 1939.
Work at the Reynolds factory in the 1940s was dominated by producing band instruments for the United States military in World War 2. Awarded multiple contracts for instruments, Reynolds manufactured a full range of brasses for the Army service bands, including the newly formed Army Air Force bands. These contracts allowed the relatively new company to continue focusing on instrument production when many more-established manufacturers, e.g. Olds and Conn, were forced to shut down lines and produce wartime equipment instead. Reynolds also offered plating and finishing services for manufacturers with military contracts, such as plating the precise elevation sights for the army's bazooka and grenade launcher weapons.
In March 1946, after working for ten years to build his company, navigating the complexities of wartime manufacturing and having spent almost 45 years in the industry overall, Foster Reynolds turned F.A. Reynolds Co. and Ohio Band Instrument Co. over to his partners and retired at age 62. There were no known health or financial issues, and it's difficult to imagine Reynolds puttering around the family's modest house in the east suburb of Lyndhurst, but Reynolds had a young wife and now two daughters who certainly must have been demanding more of his time and attention.
West to California
In fact, just a year later he was consulting with a new partner, Maurice H. Berlin, president of Chicago Musical Instrument Company (CMI). Founded in 1920, CMI was a long-time distributor for the California-based brass instrument manufacturer, F.E. Olds & Son. Shortly after World War II ended and brass instrument manufacturing restrictions were lifted, CMI purchased Olds and took over operations with an eye on penetrating the burgeoning school band market.
One of CMI's initial operating decisions was to begin producing a full line of background and low brass instruments in addition to the trumpet, cornet and trombone models that Olds was already making and had built its reputation on. However, the Olds plant in Los Angeles was not set up for manufacturing the additional brass lines and CMI had difficulty finding a partner who would provide these instruments to Olds without also producing the more profitable small brass and trombones. Instead, Maurice Berlin coaxed Foster Reynolds out of retirement and sent him to Los Angeles with a directive to tool up the factory and begin production of a full line of brasses.
Foster Reynolds made an immediate impression at F.E. Olds. Among his first design actions were working with Raphael Mendez on the Mendez artist model trumpet and creating the renowned Ambassador model trumpet, cornet and trombone (1948), the latest designs to reflect Reynolds' professional commitment to providing high-quality, dependable horns at an affordable price. The "Brilliant Bell" of the 1948/49 Studio line points to either coincidence, collaboration or competition with his former company in Cleveland, who launched an identical nickel-silver bell flare on the Roth ("Tone Tempered") and Emperor ("Silver Flare") lines in the late '40s. And, as evidenced by at least one trip to Cleveland in 1951, Reynolds maintained connections with his prior business partners, Max Scherl and Heinrich Roth.
In 1954, Olds moved operations into a new, larger factory in Fullerton, California, providing Reynolds the opportunity to pioneer large-scale techniques for manufacturing brasswinds. The techniques and high level of quality he instituted would again be used to manufacture F.A. Reynolds instruments after CMI acquired his old company in 1964 and merged Olds and Reynolds production lines. Unfortunately, he did not live to see that come to fruition.
Foster Reynolds died on July 18, 1960 at the Fullerton plant—he was 76 years old. According to those who were at Olds at the time, Reynolds had a heart attack after firing an employee and attempts to resuscitate him on-site were unsuccessful. In California, Reynolds was survived by his wife, Myrtle, two daughters, Mary and Sandra, and his brother, Harper, who had partnered with him again in California and left Olds shortly after his brother's death. He was also survived by his first wife, Frances, and their three daughters, Florence, Dorothy and Frances, as well as by his older brother, Milo.
Legacy
As the plant supervisor at Olds in the 1950's, Foster Reynolds mentored Don Agard, a former F.A. Reynolds Co. employee, and Zigmant Kanstul, who started at Olds as a French horn assembler. After Reynolds' death, Agard took over plant operations while Kanstul became factory superintendent in charge of all R & D - Engineering and Design. Agard ran operations at Olds until the company finally closed its doors in 1979. Kanstul remained at Olds until the early 1970s when he left to become manager of the nearby Benge plant and then eventually his own company, Kanstul Musical Instruments, which operated until 2019, a few years after his death.
F.A. Reynolds Co. Timeline
The purpose of this website is to preserve the history of the F. A. Reynolds Company and the distinctive qualities of its brass instruments. Contempora Corner and contemporacorner.com are not related or associated in any way to the former or current F.A. Reynolds Company.