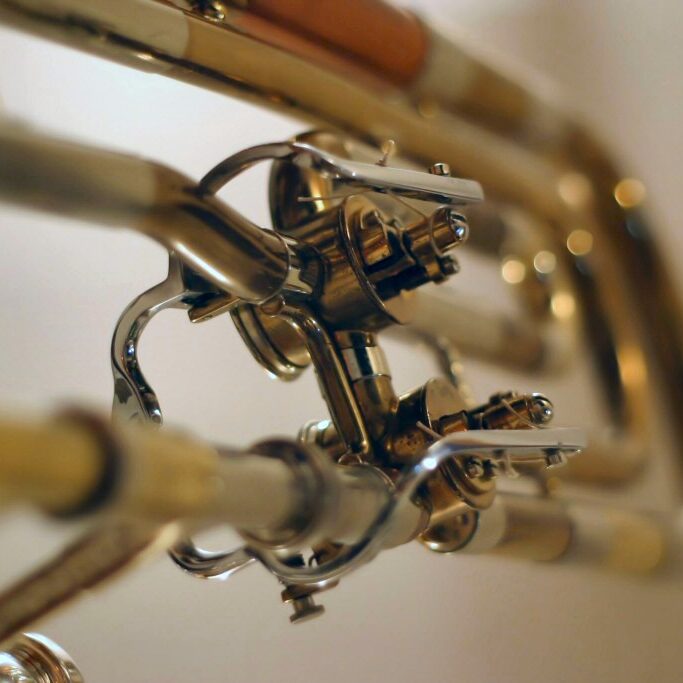 The "Stereophonic" Story
Reynolds introduced the Contempora "Stereophonic" double-valve bass trombone was in fall 1958—one of the first widely available bass trombones with two rotor valves permanently attached to the horn.
The purpose of this website is to preserve the history of the F. A. Reynolds Company and the distinctive qualities of its brass instruments. Contempora Corner and contemporacorner.com are not related or associated in any way to the former or current F.A. Reynolds Company.