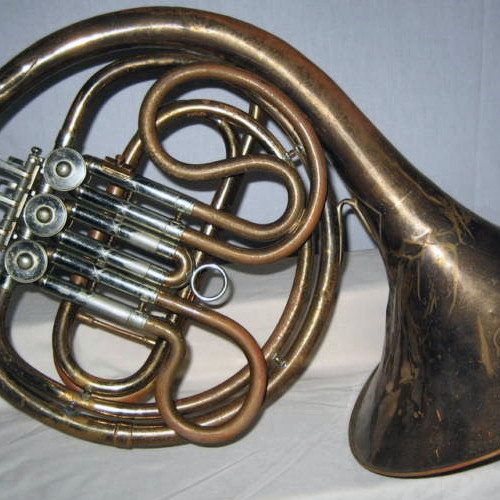 Student-line Roth horns were introduced in 1959 and were available in F and B♭ models. Production only lasted two or three years until Reynolds was sold to Richards Music in 1961 and the Roth models were rebranded as Emperor horns.
Roth-Reynolds (Cleveland, Ohio)
Model 395
Roth Single Horn in B♭ (3 valves)
Bore: .472"
Bell: 12"
Materials: brass with nickel-silver slide tubes and keys
Finish: polished brass with clear lacquer finish
RMC/Reynolds (Cleveland, Ohio)
Richards Music purchased Reynolds in 1961 and rebranded the Roth horns as Emperor models. It's unknown how long that transition took and if there were Roth models produced with RMC branding, as has been documented with cornet and trombone models. This section will be updated if additional information becomes available.
The purpose of this website is to preserve the history of the F. A. Reynolds Company and the distinctive qualities of its brass instruments. Contempora Corner and contemporacorner.com are not related or associated in any way to the former or current F.A. Reynolds Company.